Mae Jemison & Nichelle Nichols Kickoff STLV17
Mae Jemison & Nichelle Nichols Kickoff STLV17
---
By StarTrek.com Staff
Day one of Star Trek Las Vegas is in the books – and it was one for the books. Thousands of fans traversed the Rio Suites Hotel to attend panels, including several on the brand-new CBS All-Access Stage, cosplay, participate in trivia contests, learn more about Discovery, snag autographs, pose for photos with their favorite Trek stars, and much, much more. StarTrek.com had live coverage of the four Discovery panels (Comics/Novels, Designing the Creatures, Writers and Introducing the Cast), and here's an overview of some of the day's other memorable activities:
Dr. Mae Jemison
Dr. Mae Jemison kicked off the panels on the main stage in the Leonard Nimoy Theatre, sharing anecdotes about her career as a scientist and astronaut, her love of Star Trek in general and Nichelle Nichols specifically, and discussed her 100 Year Starship initiative.
"In the 1960s," Dr. Jemison told fans, "I assumed I'd go into space… as a scientist going to work." It didn't happen quite as she envisioned it, but she did reach space on the Endeavor shuttle.
As a woman of color, it meant the world to her to see Nichelle Nichols on TOS and also Avery Brooks on DS9. She recalled watching the DS9 premiere with a group of friends. Upon first seeing Brooks, one of the friends said, "Everybody stand up. There's a brother on the bridge."
As the panel neared its end, Nichelle Nichols stepped out onto the stage to surprise Dr. Jemison. The women hugged, shared a few brief stories, and then Dr. Jemison thanked Nichols for the ground she broke. "You gave me and others permission to be in the room," she said to Nichols, eliciting tremendous applause from everyone in the room.
Deep Space Nine Reunion
As always whenever the DS9 cast reunites, there are laughs, teasing, vivid memories and bold statements. Today's panel with Nana Visitor, Rene Auberjonois, Armin Shimerman, Aron Eisenberg and Ira Steven Behr was no exception. Adding to the fun? Terry Farrell surprised her old friends, and then stayed for the duration of the panel.
"I always thought of Odo as asexual," Auberjonois noted. "I wasn't quite sure what sexuality or sex meant to Odo."
Eisenberg pointed out that Nog wasn't a typical Ferengi. "His opportunistic instinct wasn't for money," he said.
Discussing Kira's relationship with Odo, Visitor said, "They knew each other deeply as friends. It came from a real friendship."
CBS All-Access Stage
The CBS All-Access Stage will serve as the home for intimate panels and fun activities all day long… each day of STLV. The idea is to bring fans up close and personal with some of their favorite actors, as well as producers, editors, gamers, comic book writers, cosplayers and more. Here's a look at some of Day One's events:
Rene Auberjonois of Deep Space Nine
Ryan Barber of Ubisoft's Star Trek: Bridge Crew VR Game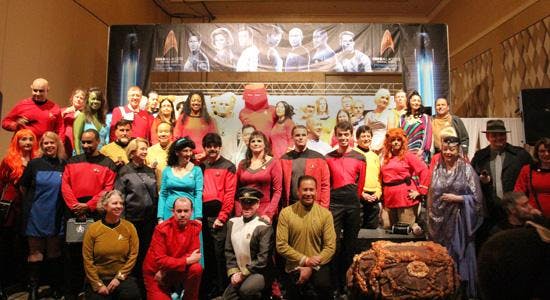 Star Trek Cosplayers Group
Trek Trivia Winner - Jason S. of Phoenix, AZ
Exhibits
Signature exhibits opened on day one to help celebrate TNG's 30 anniversary.
The Next Generation Archives
The Next Generation Archives
The Next Generation Archives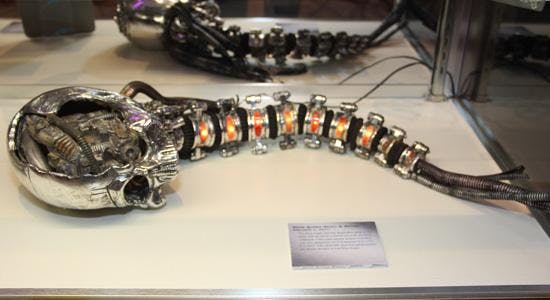 The Next Generation Archives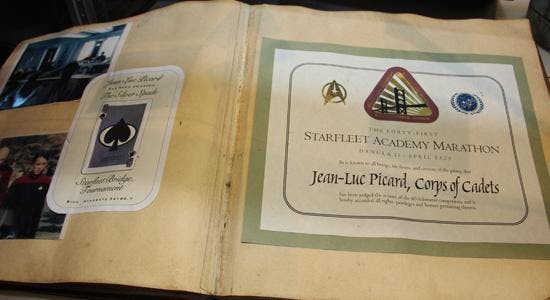 The Next Generation Archives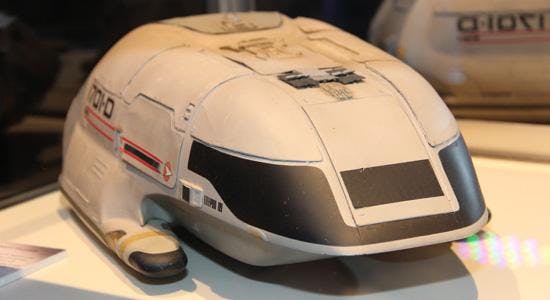 The Next Generation Archives
The Next Generation Archives
The Next Generation 30th Anniversary Art Exhibit featuring 178 episodic posters created by Juan Ortiz
Sights from Day One at Star Trek Las Vegas
Discovery's Sam Vartholomeos & Mary Chieffo with Discovery Cosplayers
Discovery's Kenneth Mitchell, Mary Chieffo, Sam Vartholomeos & Wilson Cruz with Scott Mantz
Discovery's Creature Designers, Glenn Hetrick & Neville Page
Star Trek Las Vegas Atrium
Deep Space Nine's Chase Masterson
Deep Space Nine's Ira Steven Behr
Deep Space Nine's Max Grodinchik
Celeste Yarnell of The Original Series