"I, Enterprise" Concludes
"I, Enterprise" Concludes
---
By StarTrek.com Staff
IDW Publishing's Star Trek #32, due out on Wednesday, will serve as the concluding chapter of "I, Enterprise." The story finds the flagship of the fleet a sentient entity with a mind of its own... and it doesn't take kindly to the biological "invaders" within its hull. It's up to Kirk, Spock and the rest of the crew to fight an enemy upon which their very survival depends.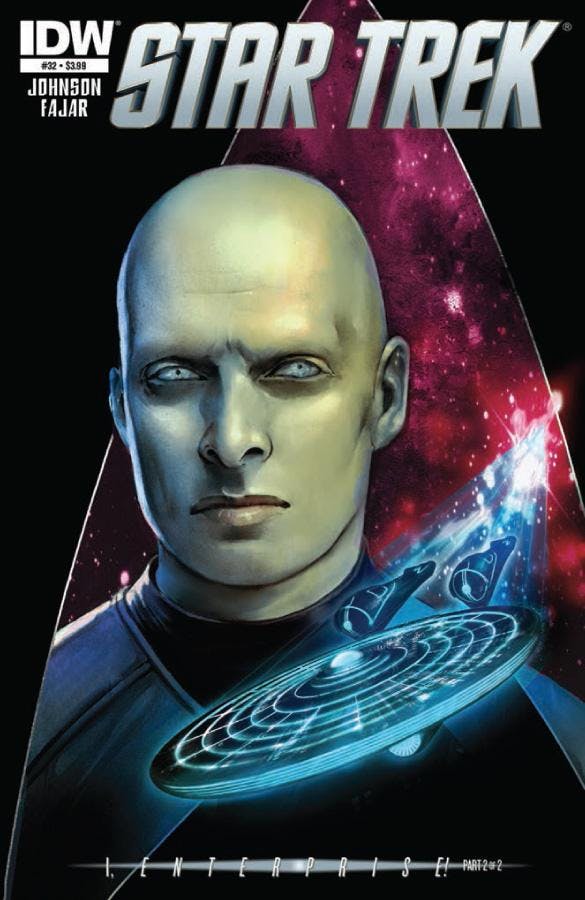 Star Trek #32 has been written by Mike Johnson, features art and a cover by Erfan Fajar, and is overseen by Star Trek (2009) and Star Trek Into Darkness writer/producer Roberto Orci. It runs 32 pages and will cost $3.99.
For additional details, contact your local comic book retailer or visit comicshoplocator.com to find a store near you. And keep an eye on StarTrek.com for further news about upcoming IDW Star Trek comic books.