FIRST LOOK: Star Trek Hot Wheels
FIRST LOOK: Star Trek Hot Wheels
---
By StarTrek.com Staff
The Hot Wheels Pop Culture Assortment pairs cool and classic Hot Wheels vehicles with popular brands, and for their latest mix they're paying tribute to Star Trek: The Original Series.
Captain Kirk with a '49 Ford C.O.E.
Spock with a '59 Chevy Delivery
Uhura with a '88 Jeep Wagoneer
Scotty with a Custom '52 Chevy
Bones with a '38 Dodge Airflow
Sulu with a Midnight Otto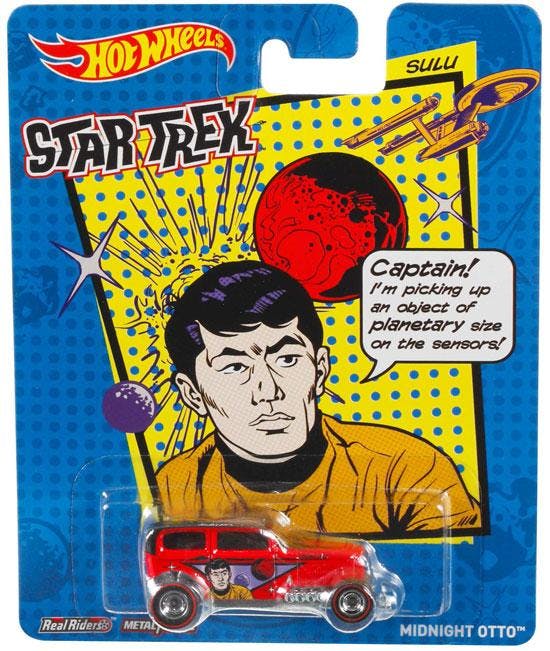 The upcoming Hot Wheels Pop Culture Assortment -- Star Trek Mix will be available in mid-March. Each vehicle will feature a die cast metal body and chassis, Real Riders tire and a unique decoration (on the car and the packaging) devoted to the respective Star Trek character and executed in a kitchshy mid-century moder pop-art style. Designed for adult collectors, the vehicles will be sold separately, with each costing approximately $4.49.