FIRST LOOK: New Art Print Shot Glasses
FIRST LOOK: New Art Print Shot Glasses
---
By StarTrek.com Staff
StarTrek.com reported last Thursday that January's Star Trek: The Original Series Art Prints, by Juan Ortiz -- depicting "The Apple," "Wolf in the Fold," "The Gallileo Seven" and "The Enemy Within" -- had been released. Well, now we can share the news that shot glasses -- from Bif Bang Pow! and featuring the four designs -- are available for pre-order.
Check out the January shot glasses below: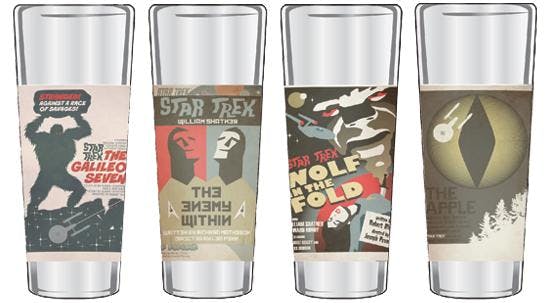 Visit Entertainment Earth to pre-order.