"Catspaw" Turns 50
---
By StarTrek.com Staff
"Catspaw," one of the more-colorful episodes of Star Trek: The Original Series, turns 50 years old today, as it premiered on October 27, 1967. To mark the occasion, StarTrek.com is pleased to share some facts, figures and anecdotes about the episode.
Psycho for Trek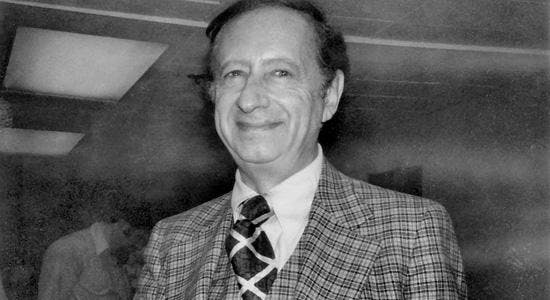 "Catspaw" is one of three TOS episodes penned by Robert Bloch, the others being "What Are Little Girls Made of?" and "Wolf in the Fold." He based the episode on his own short story, "Broomstick Ride." As famous as he is for writing Trek, he's even better known for writing the 1959 novel, Psycho, on which the iconic Alfred Hitchcock film was based.
Welcome, Walter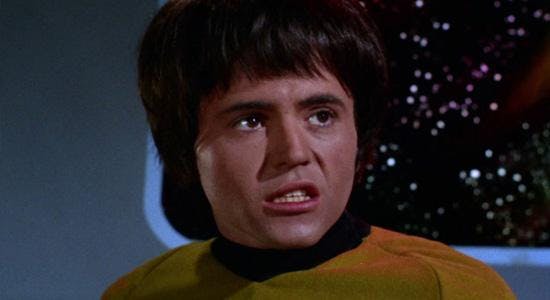 Though "Catspaw" aired as the seventh episode of TOS season two, it actually was the first episode in which Walter Koenig played Chekov. Its airdate was shifted to run closer to Halloween.
But... Can You?
One of our favorite lines of dialogue in this episode is uttered by Kirk, who notes, "You can't think a man to death."
Well Done, Fried
Gerald Fried composed the score for  "Catspaw," one of five TOS episodes on which he worked. Talking to StarTrek.com in 2013, he noted, "'Catspaw' was entertaining. Cat, to me, means clarinet and not just because of Prokofiev's Peter and the Wolf. The sound of the clarinet is like the sound of a cat's footpaw; you can't hear it, but you feel it. So I wrote for, I think, six clarinets for that episode. Just having fun with all those clarinets dominated my thinking doing that episode."
He's a Co-Star, Dammit!
Up until this episode, DeForest Kelley's name came up in the closing credits. Here, for the first time, his name appeared in the opening credits.
Dates to Remember
The first draft of Bloch's "Catspaw" teleplay was dated March 29, 1967, while Gene Roddenberry's revised final draft was dated April 27, 1967. The episode filmed from May 2 to May 11, 1967, while Fried recorded the score on June 21, 1967.
Aliens on a String
The alien iterations of Sylvia and Korob were... marionettes. According to The Star Trek Compendium, they were comprised of "blue fluff, pipe cleaners, crab pincers and other materials."
Take a Bower
Antoinette Bower, who played Sylvia, enjoyed an acting career that spanned four decades. Among her many credits were Have Gun Will Travel, The Twilight Zone, The Fugitive, Mission: Impossible, Columbo, The Six Million Dollar Man, Prom Night, The Evil That Men Do and Neon Rider. Bower turned 85 on September 30 and still makes the occasional appearance at autograph shows.
Memories of Marcuse
Theo Marcuse, who played Korob in "Catspaw," perished in a car accident barely one month after the episode aired. Often cast as a baddie, Marcuse's other credits included The Millionaire, Man with a Camera, Peter Gunn, Perry Mason, The Twilight Zone, The Outer Limits, Batman, Hogan's Heroes and The Wild Wild West.
They Should Put That in a Museum (And They Did!)
The Enterprise charm, with the Enterprise in Lucite? That can be seen in all its glory at the Smithsonian Institution's Air and Space Museum.