8 Things You Should Know About Dwayne Johnson
8 Things You Should Know About Dwayne Johnson
---
By StarTrek.com
Dwayne Johnson, once better known as The Rock, celebrates his birthday today. And since he's one of Hollywood's biggest stars these days and, yes, guest starred on Trek – playing the Pendari Champion in the "Tsunkatse" episode of Voyager – we at StarTrek.com thought we'd share 8 Things You Should Know About Dwayne Johnson…
California Dreaming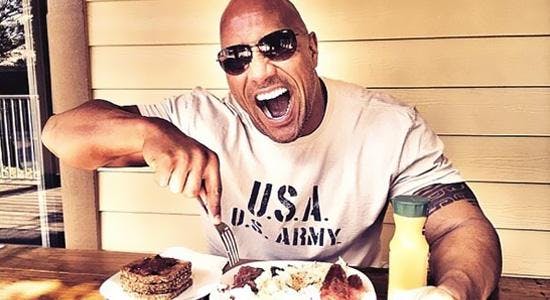 Dwayne Douglas Johnson was born on May 2, 1972, in Heyward, California.
Wrestling with Fame
Johnson started out his wrestling career with the WWF going by the name Rocky Maivia, a tribute to his dad and grandfather, both also wrestlers, His dad was Rocky Johnson, his grandfather Pater Maivia. He later went with… The Rock, which soon morphed into Dwayne "The Rock" Johnson, and, finally, Dwayne Johnson.
Voyage(r) to Acting
Back in 1999, WWF Smackdown! and Voyager both aired on UPN, so the notion of The Rock guest starring on Voyager made perfect sense. The episode marked The Rock's acting debut.
Rock(eting) Ratings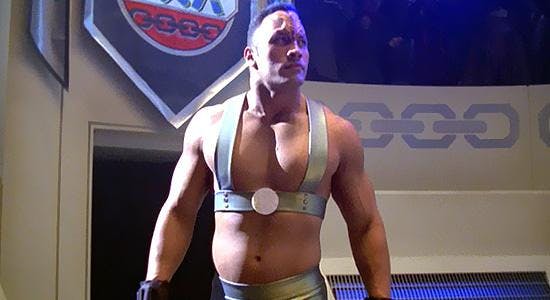 "Tsunkate," the 15th episode of Voyager's sixth year, drew the show's highest ratings of the season. An impressive 4.1 million people tuned in to see what he was cooking on Voyager.
Should You Really Choke the Boss?
Not much we can add about this, but it's a shot of The Rock, in costume, showing some tough love to Voyager executive producer Rick Berman.
Rocking Hollywood
Johnson is now one of Hollywood's brightest stars, if not the brightest. His many hits include The Scorpion King, The Game Plan, The Tooth Fairy, several of the Fast and Furious adventures, Central Intelligence and Moana. He also stars on the series Ballers.
Chips Off the Old Rock
Johnson's significant other is Lauren Hashian, his partner since 2007. They have two children together: Jasmine, born in 2015 and Tiana Gia, born last month. He has another daughter, 15-year-old Simone, with his ex-wife, Dany Garcia.
On the Horizon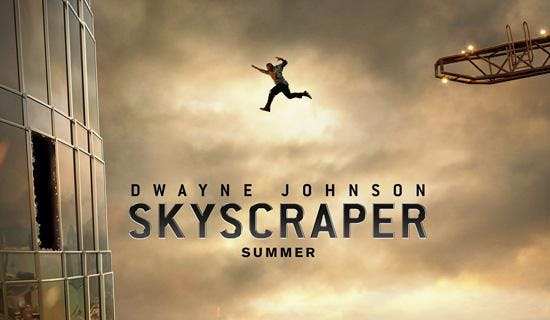 Johnson's upcoming project includes Skyscraper, where he plays a former FBI Hostage Rescue team leader and U.S. war veteran Will Sawyer, who now assesses security for skyscrapers, is set to release this summer.
Join us in wishing a Happy Birthday to Dwayne Johnson!