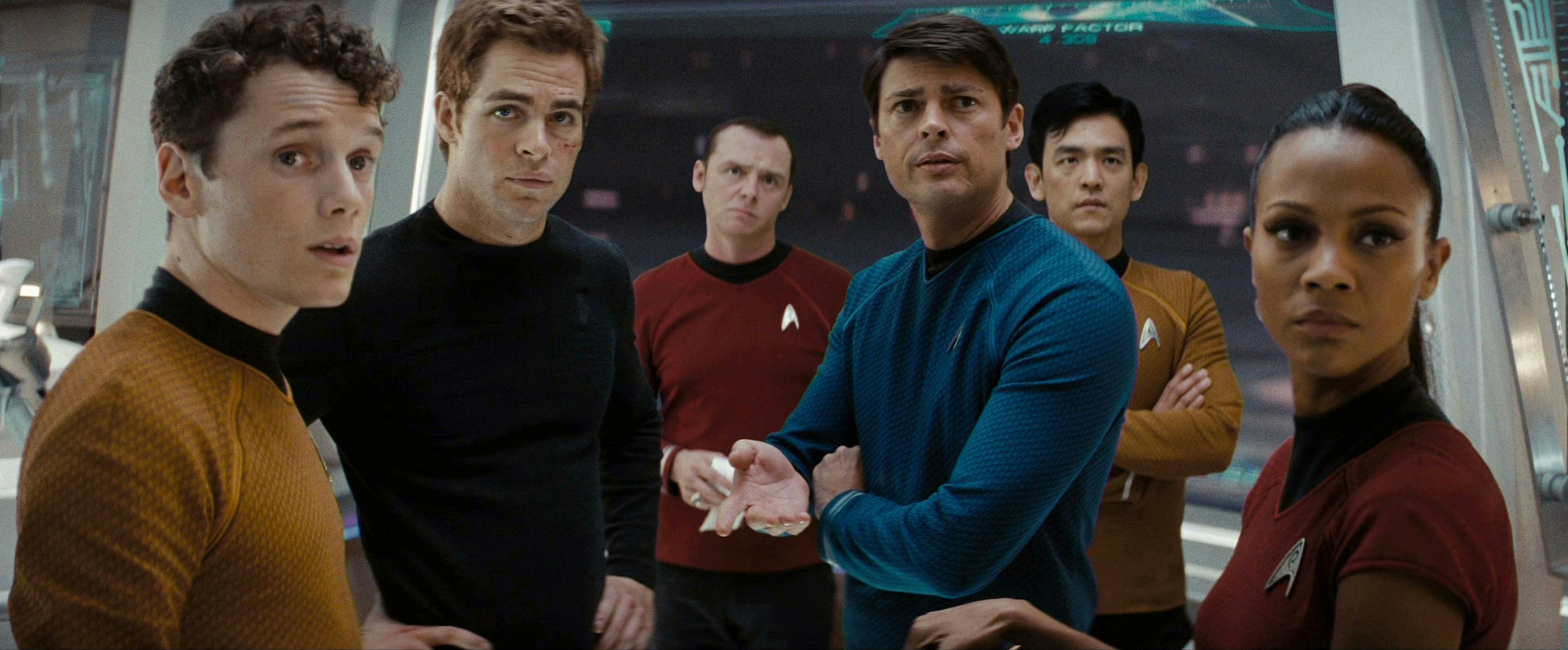 PHOTOS: 'Star Trek (2009)' Beamed into Theaters 10 Years Ago Today
Join StarTrek.com in revisiting Trek's long-awaited return to the big screen.
Where were you 10 years ago today? Chances are you were at your local movie theater to soak in the glory of Star Trek (2009), the J.J. Abrams-directed adventure that beamed Trek back on to the big screen and gave us fresh , alternate-timeline takes on beloved characters, including Chris Pine as Kirk, Zachary Quinto as Spock, Karl Urban as Dr. McCoy and Zoe Saldana as Uhura. Fans also reveled in the return of Leonard Nimoy to his signature role as Spock Prime. To celebrate the film's 10th anniversary, StarTrek.com is pleased to share a gallery of Star Trek (2009) photos.