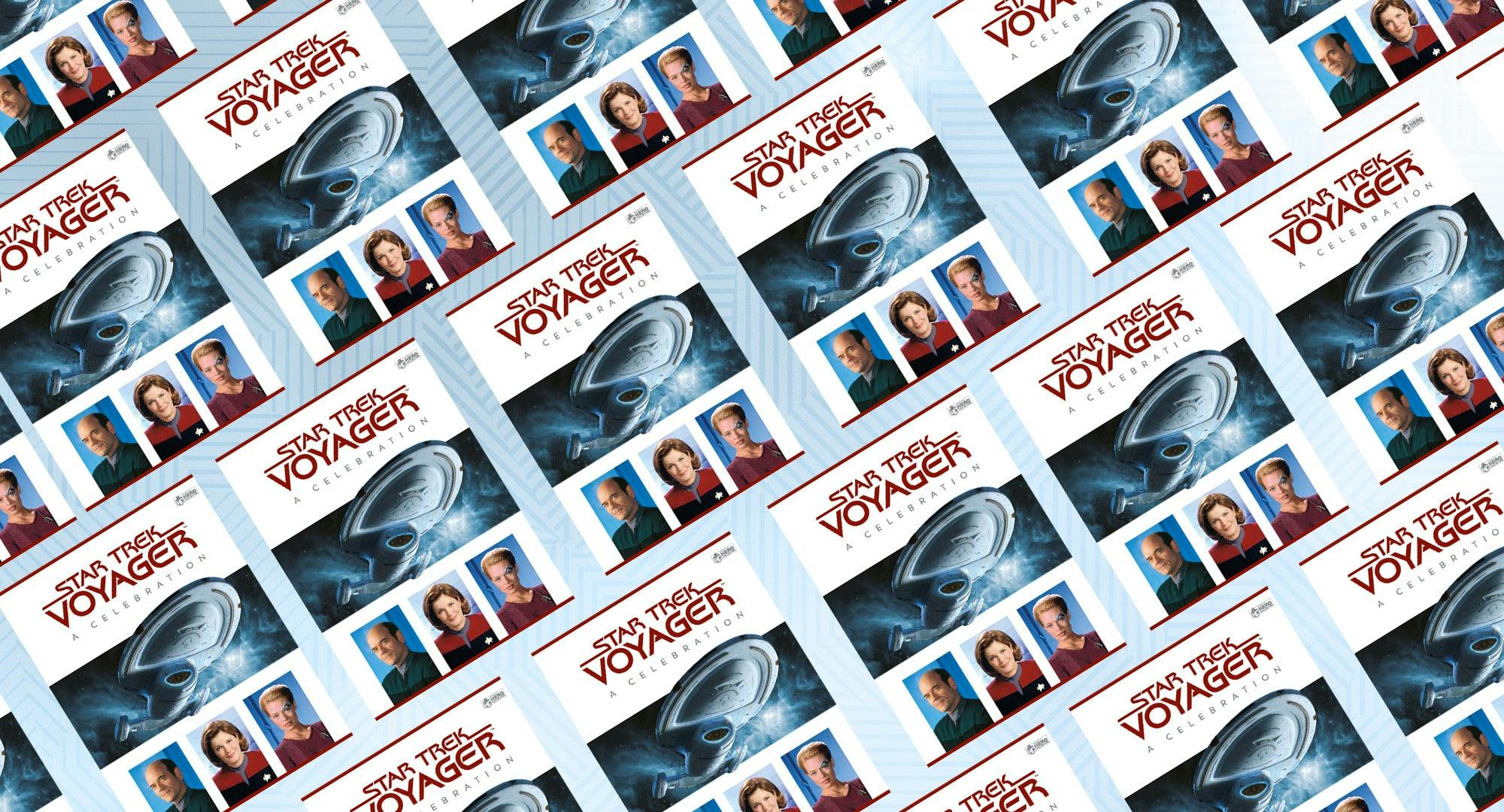 FIRST LOOK: Star Trek: Voyager - A Celebration
The 25th anniversary tribute book hits shelves this November.
Star Trek: Voyager - A Celebration tells the behind-the-scenes story of Voyager's epic journey, from its earliest origins and pivotal episodes to in-depth features on writing, directing, visual effects, production art and more.
This is the ultimate guide to the making of a television classic. Priced at $29.95 and available November 17, 2020, A Celebration is based on more than 30 new interviews, featuring the nine principal cast members, including Kate Mulgrew, Jeri Ryan, and Robert Picardo, and key behind-the-scenes personnel who reveal the stories and secrets behind the show.
Below, StarTrek.com has your first look inside the jam-packed book, including your first look at the cover, and several inside spreads.