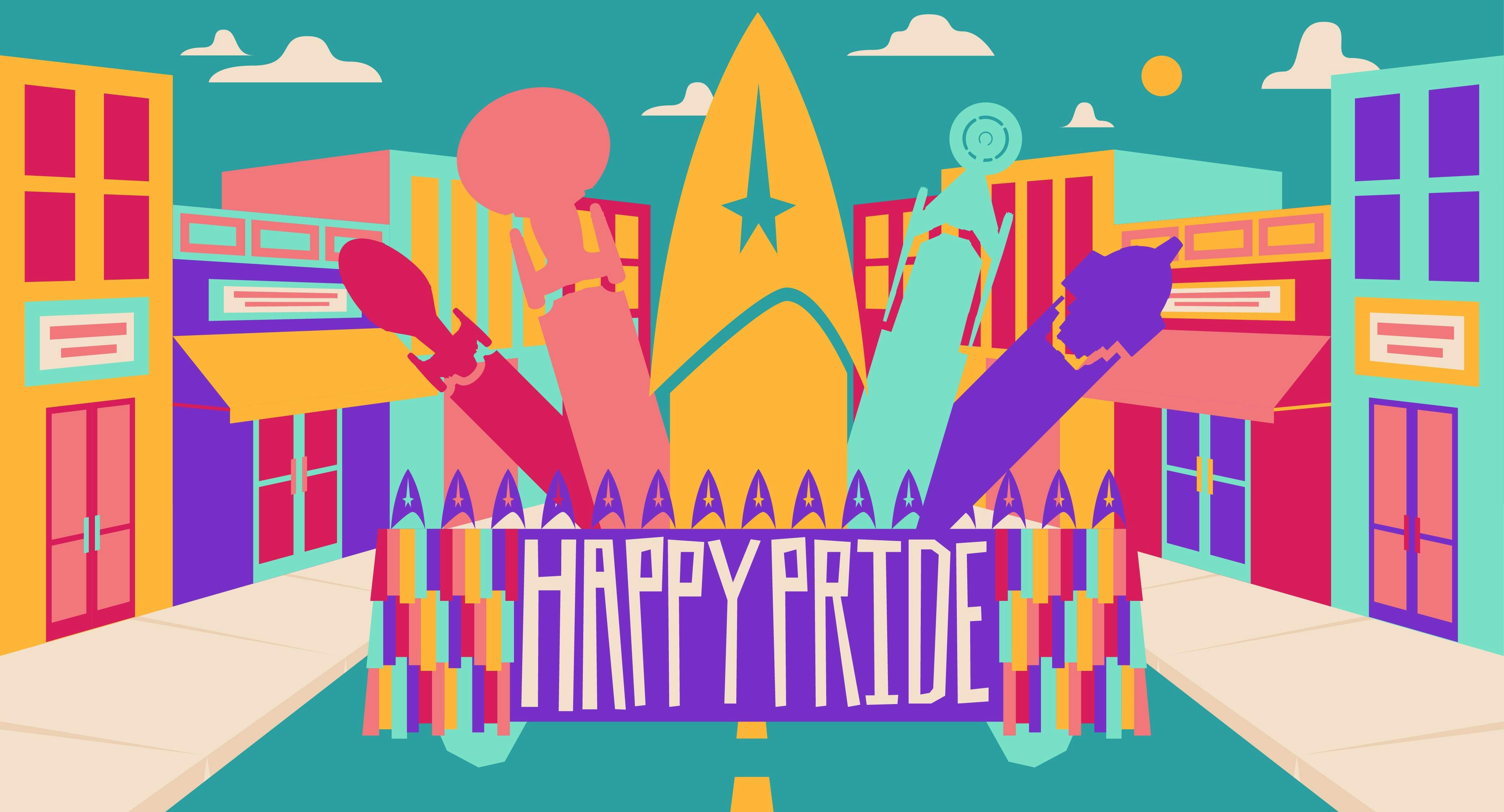 Celebrate Infinite Diversity in Infinite Combinations With the Star Trek Pride Collection
Boldly go with Pride!
Celebrate Pride throughout the galaxy with official Pride apparel, drinkware, accessories, and more from Star Trek. Shop beautifully designed apparel like the Star Trek: Discovery Live Long Pride Women's Tri-Blend Dolman T-Shirt, trendy tote bags, cozy Star Trek: Discovery Live Long Pride sherpa blankets, and more.
On behalf of Rod DeHart, ViacomCBS is making a donation to ONE Archives Foundation
For the month of June, ViacomCBS will donate 100% of its proceeds from the StarTrek.com Store's sale of this product to support GLAAD's culture-changing work to accelerate acceptance for LGBTQ people.