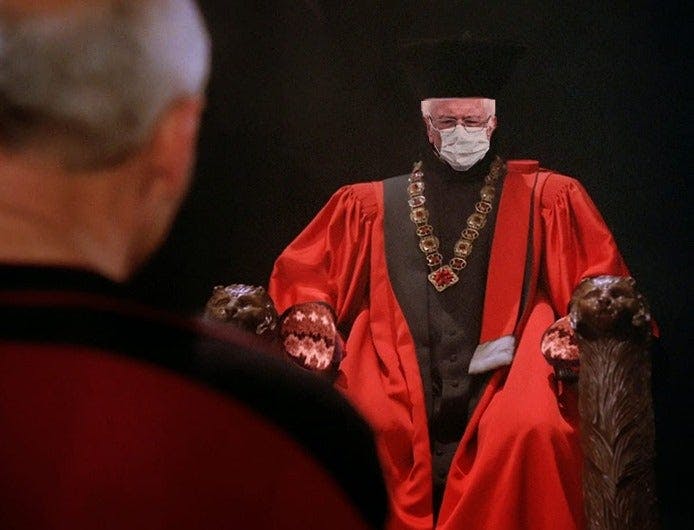 Meme Me Up, Bernie
Y'all had a good time with this one.
"Senator Sanders to the bridge?"
Bundled up in a sensible jacket, sustainable mittens, and a gosh-darned mask (as you should!) for the Inauguration of President Joe Biden, Vermont's Senator Bernie Sanders proved a ripe target for meme-ing. And yes, we noticed the Star Trek fans getting in on the fun yesterday too. Since then, we've been scouring the web for our favorite #BernieBeams shots, collecting them all here on StarTrek.com. Send us your favorites or your own creations @StarTrek on Twitter or tag us on Instagram for a chance to be featured as well.